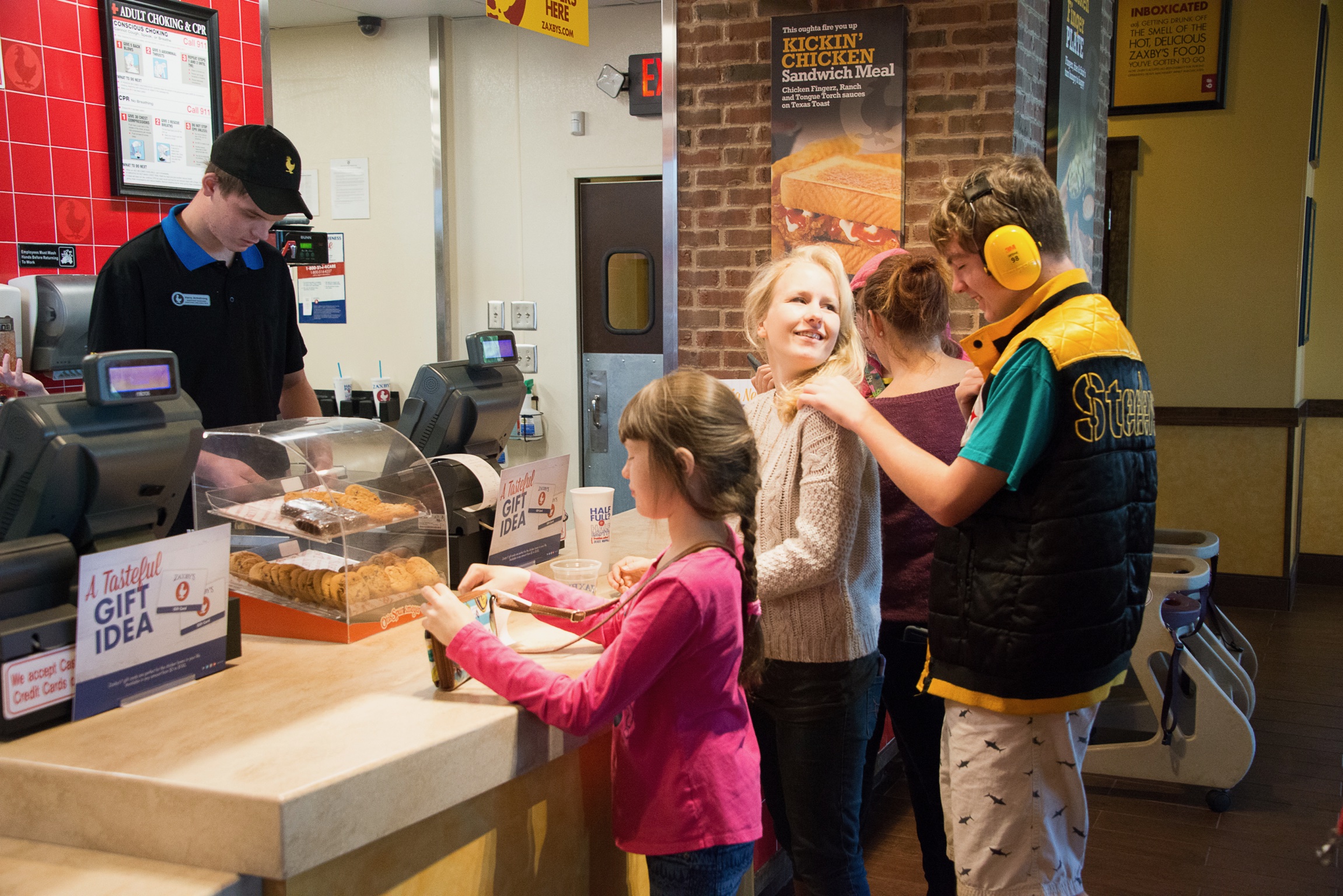 Hope Alive Junior Information
Our Hope Alive Junior program provides three classroom groupings (older elementary, middle school, and high school) for individuals with autism. This program is housed at the Woodruff Center, allowing access to the adjacent Life Skills House and nearly 50 community outing locations. This program serves those students for whom a high school diploma will not be a measure of success. Instead, we focus on skills that will help these students become independent, productive, happy adults.
Often, these students have:
Limited verbal skills
Behaviors that would negatively impact their ability to be successful in a school classroom
The Model
Each group is led by one lead teacher with multiple assistant teachers and is supervised by a Board Certified Behavior Analyst (BCBA) who spends 4 to 6 hours each week in the classroom working directly with the teachers and students.
A typical daily schedule for Hope Alive Junior consists of:
A morning circle time to help students work on group social skills
Group exercise time to help the students get ready for the day and learn to follow instructions delivered to a group, rather than directly to individual students
Academic centers that focus on reading and writing, computer skills, math, and recognizing and counting money
Snack time in which students are encouraged to socialize with their classmates
An outing in Woodruff, Greenville, or Spartanburg to practice community skills, expand their life experiences, and to develop new interests and relationships
Life skills centers that focus on self-help skills and skills that lead to becoming contributing household members
A group activity such as art or music, to provide enrichment and practice in following instructions and working together
An afternoon circle time to recap what they learned that day
Goals for each student are individualized based on the needs of the student, the desires of the family, and the professional opinions of the teachers and supervising BCBA. During centers, for example, each student may work on different goals at the same time. Additionally, each student has a monthly team meeting that includes the student's family, the supervising BCBA, the lead teacher, at least one assistant teacher, and any other therapy team members.
If you are interested in this program for your child, please use the form below.
Behavior Supports Using ABA Therapies
Teens and adults with autism may have behaviors that can hurt themselves, appear threatening to others and prevent them--and their families--from taking part in everyday activities. Project HOPE Foundation offers individualized support to address these problem behaviors through our Hope Alive Junior program. Using Applied Behavior Analysis (ABA), we work to identify the reasons why people engage in these behaviors and teach them more positive ways to access what they want and need. These "Behavior Support Services" are funded primarily by the Intellectual Disability/Related Disabilities (ID/RD) and waivers through SC Department of Disabilities and Special Needs (SC DDSN).
There are four main components to the Behavior Supports process:
Initial assessment. The Behavior Supports Consultant typically interviews family members and/or key staff and observes to determine the need for Behavior Support Services.
Functional Assessment. Through direct observation, interviews, record reviews, and collecting data, the Behavior Supports Consultant determines what specific behaviors should be decreased (including a determination of why the problematic behavior is happening) and what skills should be taught.
Behavioral Intervention. The Behavior Supports Consultant uses the information gathered in the initial and functional assessments to develop a Behavior Support Plan to address all the areas of need. The plan includes detailed definitions of all targeted behaviors, specific responses to problematic behaviors, and methods of teaching new skills. The plan includes a method of data collection. The Behavior Supports Consultant trains all key staff and/or family members to implement the plan.
Follow-Up. The Behavior Supports Consultant conducts frequent follow-up visits to ensure that the plan is working, analyzes the data that are collected, and makes any needed changes to the plan.
To access this service, contact your service coordinator or call our Hope Reach office at (864) 476-7400.
Transitioning to Adulthood
We suggest that you begin consideration of transition issues even during pre-teen years. It is helpful to give yourself time to think about options long before decisions are required. We recommend Autism Speaks Transition Tool Kit as a great organizational and informational resource.
Some things to think about include:
College – If college is a viable option, be aware that educational institutions are beginning to provide increased support for individuals with disabilities, including Section 504 plans. A "certificate" earned through an IEP will not be recognized by most colleges and universities; a high school diploma or GED will be required.
Employment – By 10th grade, a student with autism can be part of the Vocational Rehabilitation planning. Additionally, we suggest applying for the Big Brain Staffing database through our Project Fulfillment program.
Guardianship – The only way for a parent to maintain the ability to make decisions for their child beyond the age of majority (usually 18) is to be given legal guardianship (a court-ordered arrangement that gives one person legal authority to make decisions on behalf of someone who has been deemed "incapacitated.") This process may require an attorney and take months to complete.
Health Insurance – Private insurance policies may allow continued coverage for disabled adult children.
Seizures – It has been estimated that 25% of individuals with autism begin to have seizures during puberty.
Sexuality – Often, sexuality is overlooked for this population. For many on the autism spectrum who require support, caregivers must consider this aspect of life to be sure that individuals have sufficient self knowledge and personal safety skills.
Social Security – An adult deemed "disabled" by the Social Security Administration may be eligible for either Supplemental Security Income ("SSI") or Social Security Disability Insurance ("SSDI").
Transportation - If a driver's license is an option, consider opportunities to provide extra practice as early as possible. If not, think about increased training in the use of public transportation, bicycling, or walking trails.
Waivers – Some funding is available through Medicaid waivers, but typically a long waiting list exists to obtain a waiver "slot." Talk with your service coordinator about how and when to get on these waiver lists.